Take a look at the Kenstar KCGASF2W-FCA. This efficient yet stylish air cooler, has a capacity to hold up to 50 litres of water. The air cooler consumes very little power, thereby making it energy-efficient. The cooler comes with a manufacturer's warranty of one year. Its motor operates at 130 W.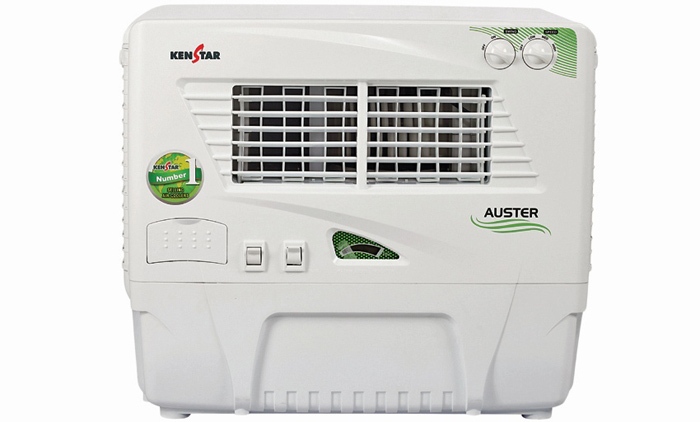 Cooling Capacity
Kenstar KCGASF2W-FCA can cool a room that is 400 square feet. This cooler has delivers air at 1400 metre cube per hour. The advantage of using this air cooler is that not only is it energy-efficient but it also cools the room efficiently. Apart from this, in case of a power failure, the air cooler's natural convention can transfer air.

Speed Control
This cooler from the house has three different speed controls that allow you to control the temperature according to your needs.
Cooling Media
The cooling media used by this air cooler is a wood wool pad that provides superior cooling.
Louver Movement
The cooler consists of a motorised louver movement.

Powerful Air Throw
Kenstar KCGASF2W-FCA has an air throw distance of 400 feet. The air throw distance of an air cooler indicates the distance till where one can feel the air from the front panel.
Other Important Features
The cooler is made of fine quality ABS and is 100 per cent rust-proof. The cooler has four castor wheels, which allows you to move it from one room to another with ease. The dimension of the cooler is 65 cm in width, 55 cm in height and 53 cm in depth. It runs on a quadra-flow technology.